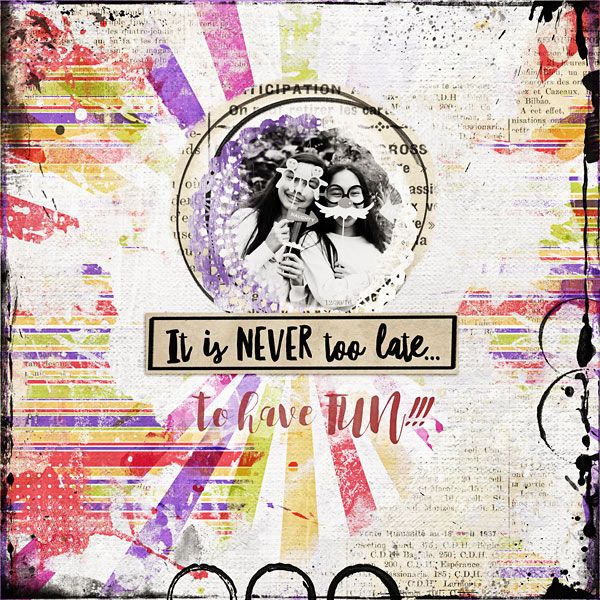 Begin Again Kit by Angie Young @oscraps
I blended two papers using mode overlay. I place a circle element place the dolly on top with a bit twist and a circle mask. I converted the photo black and white and clip it to the mask. I place the border brushed and additional stamp to give more dimension. I place one of the wordarts

under the frame and add a quote for the funny photo.