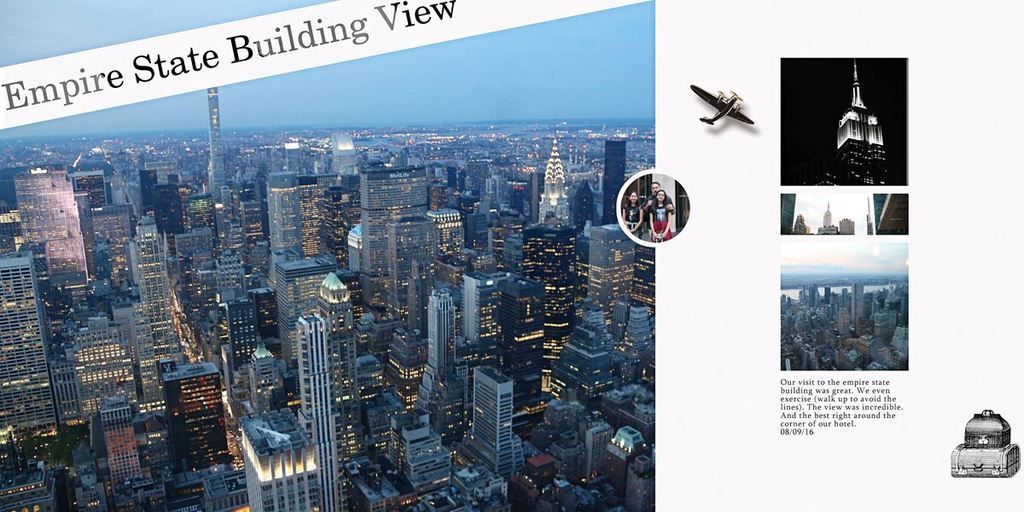 For the template Challenge at Oscraps come and play with us:
Elements from Travelers Treasure Box by Maya de Groot and Going places collab by Oscraps Designers, papers from For Arts Sake by Oscraps Designers
Courtesy Template by Timounette
I clipped photos to the photo masks of the template. I chose a couple of elements. Since it is graphic template I only gave dimension to one of them.
Our visit to the empire state building was great. We even exercise (walk up to avoid the lines). The view was incredible. And the best right around the corner of our hotel.
Courtesy Template by Timounette