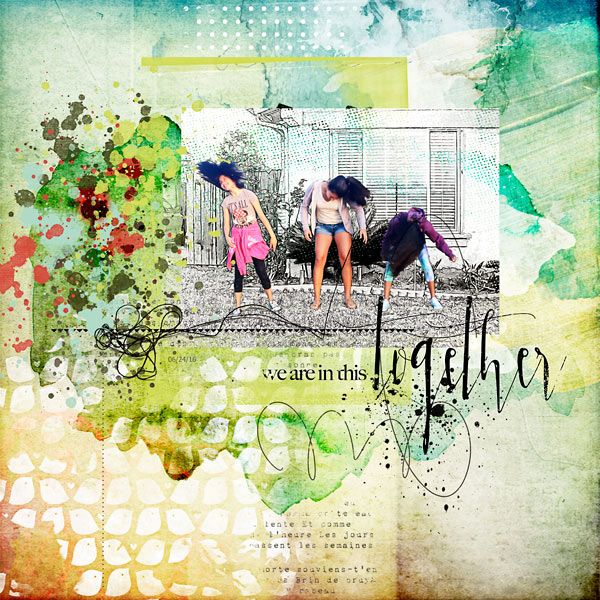 Family Story Mini O by @NBK Design
I started with the photo and use the sketch filter to make it a clipart. I also use another layer of the photo to extract the subjects.
For my layout I placed an artsy layer. I clipped both photos (the clipart and the extraction) to the layer mask. I add a clip mask to the mask to keep parts of the photo that I would like to keep. I placed some artsy bits elements 1 and 2 to frame the photo (on the top). I placed water color brushes on the back of the photo to give more dimension. I used the blending brushes to the sketch photo. I place one the beautiful wordart.